ACCREDITATION
Accrediting Commission for Schools, Western Association of Schools and Colleges (ACS WASC)
The International School of Myanmar is fully accredited by the Accrediting Commission for Schools – Western Association of Schools and Colleges (ACS-WASC).
ACS WASC is a world-renowned accrediting association and one of the six regional accrediting agencies in the United States. Accreditation provides students with greater access to colleges and universities in the United States and the world and drives ISM to strengthen the quality of its educational programs and practices through continuous review, strategic improvements and professional development.
For more information about ACS WASC we encourage you to visit their website.

---
AFFILIATIONS
The following are organizations who ISM is either affiliated with or is a member school. We invite you to go to these websites for further information:
East Asia Regional Council of Schools (EARCOS)
ISM is a member of the East Asia Region Council of Schools (EARCOS), the leading provider of teacher professional development. This ensures that ISM teachers are constantly updated and professionally relevant to the rapid changes and innovations of modern education. The East Asia Regional Council of Schools is an organization of 174 member schools in East Asia. These schools have a total of more than 148,163 Pre-K – 12th grade students.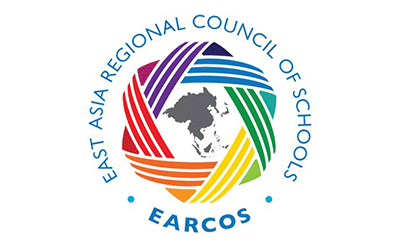 ---

Advanced Placement College Board (AP College Board)
ISM is a member of the College Board, the provider of the Advanced Placement (AP) Curricula and other rigorous college preparatory programs and assessments. Advanced Placement (AP) Courses are university-level courses for advanced students. Students who complete AP coursework and pass the AP exam can receive university credit at universities globally, not only in the United States.
Additionally ISM is an AP Capstone School. AP Capstone™ is a diploma program from the College Board. It's based on two year long AP courses: AP Seminar and AP Research. Rather than teaching subject-specific content, these courses develop students' skills in research, analysis, evidence-based arguments, collaboration, writing, and presenting. Students who complete the two-year program can earn one of two different AP Capstone awards, which are valued by colleges across the United States and around the world.
---
WIDA International School Consortium (WIDA)
ISM is affiliated with the WIDA International School consortium which boasts more than 400 members in more than 100 countries. The consortium is a community of accredited, PreK – 12 international schools that use WIDA's research-based standards and assessments. It provides access to resources, research and reciprocal learning opportunities with other member schools. WIDA provides differentiation benchmarks and tests to identify and assist English Speakers of Other Languages (ESOL).

---