WEEK WITHOUT WALLS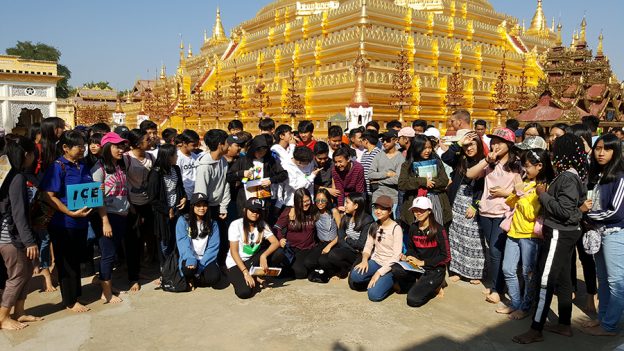 Scheduled during the school year, this week of travel within Myanmar is an integral part of the Middle School program. This trip is not a vacation excursion but a real opportunity for the curriculum to be extended beyond the walls of the school.
Week Without Walls is an enriching component of the academic year for all Middle School students. Students participate in cross-curricular research and preparation for the trip as well as follow-up assignments and projects upon return to school. In addition to the curriculum focus, Week Without Walls allows students to experience being away from home in a supervised and safe setting. This experience builds confidence, responsibility and independence and plays an important role in helping prepare students for English-speaking colleges or universities.
Each grade group travels together with their core subject teachers, specialists, and Myanmar assistant teachers.
6th grade goes to Pyay for three nights;
7th grade studies various capital cities such as Nay Pyi Taw, Mandalay, Ava, Amarapura, Sagaing and Inwa while based primarily in Mandalay for four nights;
8th grade explores the unique environmental issues of the Inle Lake area and Shan State for five nights.
Each trip also provides an opportunity for community service projects in these areas.